The People versus the Pipelines:
​Energy Infrastructure and Liberal Ideology in American Environmentalism
The struggle for environmental justice against the Keystone XL and the Dakota Access pipelines united a coalition of progressives, farmers and ranchers, environmentalists, and Native Nations to stall or defeat several major pipelines in North America. While all are opposed to the pipeline, the principles and character of this emergent environmental movement have been more heavily contested than recognized. Geographers and environmental scholars have long critiqued mainstream environmentalism for its elitism, while upholding in contrast place-based environmental justice movements. Mainstream environmental writers like Bill McKibben (2013) and Naomi Klein (2014) have upheld unlikely alliances against pipelines as the new face of environmentalism. However, the emergence of widespread anti-pipeline movements challenges the neat separation between mainstream and grassroots environmental movements and demands a situated analysis of the internal fissures within ideologies of environmental populism uncaptured by popular or academic scholarship. If we are right to think that only through people's movements can we address climate change, we must foreground the capacity of 'the people' to oscillate between aspirations for liberal democracy and reinscriptions of Euro-American dominance.
My dissertation,
The People versus the Pipelines: Energy Infrastructure and Grassroots Ideology in American Environmentalism
, undertakes this challenge by examining how populist strategies emerging from political organizing in the Dakotas, Nebraska, and Iowa have transformed American environmentalism. Intervening in cultural geography and political geography scholarship concerning the relationships among ecological democracy, fossil fuels, and environmental justice, this project develops a conceptual and methodological framework that sees environmental populism emerging from ecologies of racial dispossession, democratic participation, popular knowledge and economic divestment. Through interviews, participant observation, and media analysis, my research demonstrates how environmentalist languages and practices are shifting from appeals to state institutions to a mass movement of the people reclaiming their right to the land. Ultimately, my research shows that while environmental populism attempts to take leave of elitism, its aspirations to secure property, democracy, and popular expertise frequently reproduce Euro-American and settler colonial constructions of 'the people' that both marginalize both Native Nations and foreclose more transformative political possibilities.
See also:
"The Dakota Access Pipeline" on the Miami Rail website:
http://miamirail.org/winter-2016/the-dakota-access-pipeline/
"Five Lessons from Pipeline Struggles" on the Bakken Resistance Coalition website:
http://nobakken.com/2016/09/05/voices-against-the-pipeline-five-lessons-from-pipeline-struggles-by-kai-bosworth/
"Climate populism and the People's Climate March" on the libcom blog Out of the Woods:
https://libcom.org/blog/climate-populism-people%E2%80%99s-climate-march-10092014
Powered by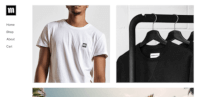 Create your own unique website with customizable templates.